Lions Clubs International is the world's largest service club organization. We have more than 1.4 million members in more than 45,000 clubs worldwide.
Lions are everywhere. We're active men and women in more than 200 countries and geographic areas.
Lions have a dynamic history. Founded in 1917, we are best known for fighting blindness - it's part of our history as well as our work today.
Lions give sight. By conducting vision screenings, equipping hospitals and clinics, distributing medicine and raising awareness of eye disease, ions work toward their mission of providing vision for all.
Lions serve youth. Our community projects often support local children and schools through scholarships, recreation and mentoring.
Lions award grants. Since 1968, the Lions Clubs International Foundation has a warded more than $660 million in grants to support Lions humanitarian projects around the world.
Lions are active. Our motto is "We Serve." Lions are part of a global service network, doing whatever is necessary to help our local communities.
Officers / Board of Directors
President
Jim Naylor
1st Vice President
Peter Pintus
2nd Vice President
Brent Nolan
Recording Secretary
Jim Hazuka
Reporting Secretary
Peter Pintus
Treasurer
Jeanne Lazor
Membership Chair
Jim Naylor
Tail Twister-Primary
Irene Walters
Tail Twister-Alternate
Jim Wygant
Publicity Chair
Gordon Reichal
Eyeglasses Collection
Barbara Leeman
Leo Club Coordinator
Gerry Hinderberger
Past President
David Prejean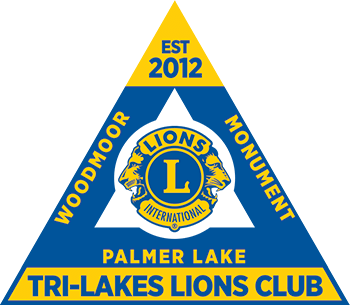 Membership
Current membership contains 31 men and women Lions, plus a Leo Club of 20 middle and high school aged students
Goal of 70 Lion members by July of 2020 & 35 Leo members by September 2020.
Mission
Recruit members and donors with a desire to serve our community
Develop fund raising and service projects to primarily support the needs of the local community and residents.
Support the state of Colorado Lions and Lions Clubs International ongoing projects, plus other efforts to promote a better life for all such as disaster relief when needed.
Meet new people - Make friends - Expand horizons - Work hard - Have fun!
2019 Goals
Continue all current fund raising and service projects such as the Kids' Fishing Derby, Kid Sight Screening, Annual Golf Tournament and Blue Grass Festival