Officers / Board of Directors
President
Curtis Jack
1st Vice President
Mike Richards
Secretary
Jim Hazuka
Treasurer
Jim Naylor
Membership Chair
Jim Naylor
Tail Twister-Primary
Matt Carlson
Tail Twister-Alternate
Gordon Reichal
Publicity Chair
Gordon Reichal
Eyeglasses Collection
Gordon Reichal
Leo Club Coordinator
Vacant
Master Scheduler
Dave Ross
Past President
David Prejean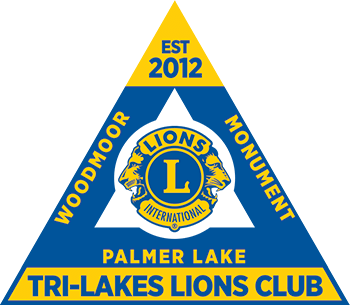 Membership
The Tri-Lakes Lions Club has many dedicated men and women members that support the humanitarian needs of the community. Our Club also has an associated Leo Club which is made up of many middle and high school aged students.
Mission
Recruit members and donors with a desire to serve our community.
Develop fund raising and service projects to primarily support the needs of the local community and residents.
Support the state of Colorado Lions and Lions Clubs International ongoing projects, plus other efforts to promote a better life for all such as disaster relief when needed.
Meet new people - Make friends - Expand horizons - Work hard - Have fun!